Gone to FanExpo
on
August 25, 2011
at
12:00 am
Isa and I have hit the road to FanExpo Canada! I will be there tonight through Sunday, and Isa will be there Friday through Sunday. We will be sharing table A106 in Artist Alley with the awesome Adriana Blake, creator of Fall on Me. Above is the poster we're using at the table. I'm thinking of doing prints as well of it.
Want to find us? Here's a handy-dandy map: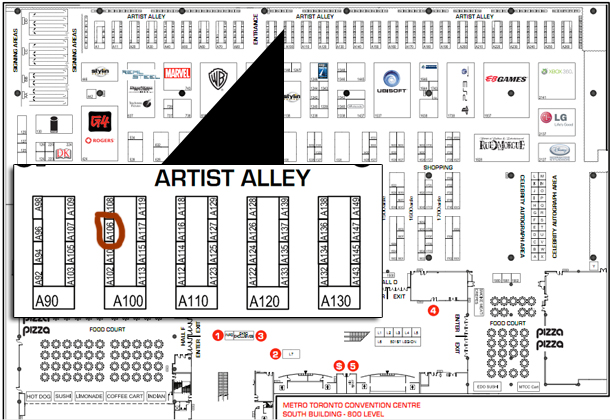 Please come visit us! We have chocolate.
Saturday's update will be a normal page.