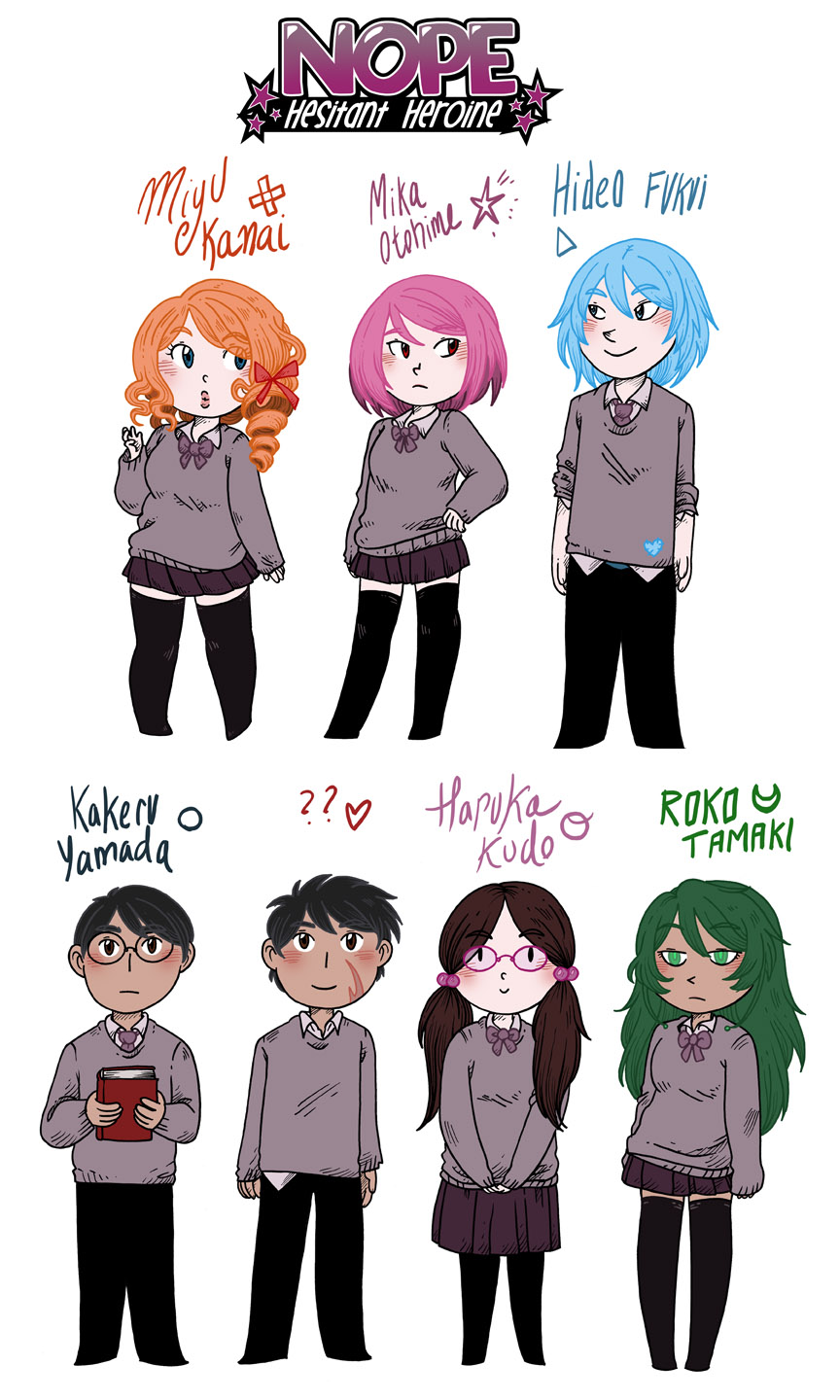 Character designs for "Nope - Hesitant Heroine" are completed!
Nope is the Story of Mika Otohime, a colorful-haired teenager who lives in a world where everyone has an assigned role, as indicated by the symbol visible on their wrist.
Some are NPC's, some are best friends… some are villains. And some, like Mika, are leading characters. At 16, Mika approaches the ages where most people have integrated their role. But she is still fighting it. When being the hero or close to the hero is what everyone wants, how will this world react to Mika's refusal to play her role?
And will the mysterious transfer student change everything for her?
Nope will be an 100-page graphic novel, released online and then collected.
I don't currently have a release date, but I can proudly say the scenario is almost done.
I have allied with
Muun
, co-writer of
Sfeer Theory
on the story. I hope everyone will adore our comic! It's a very passionate love letter to the world of books, comics and animation.
Look forward to it!