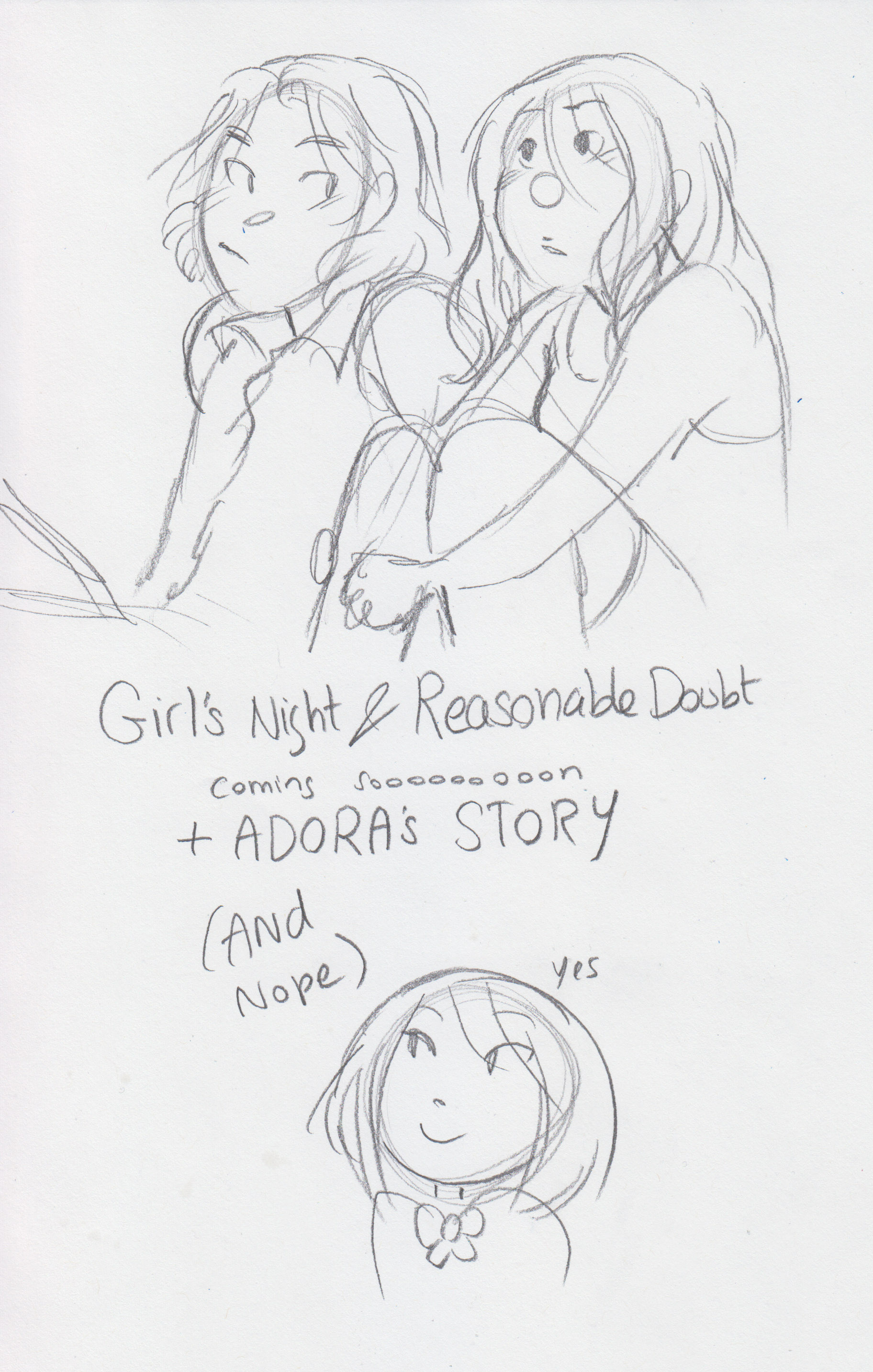 Hello gang! Isa here! I wanted to share with you a few things happening on my side.
As many of you know, I do a lot of the Administrative work for the collective studio and publisher "Hiveworks". Sadly, the sheer amount of work, paired with life events, has made it difficult to keep up with my main interest, which is drawing this comic. Megan and I have hired a flatter (the amazing Meg of
Daughter of the Lilies
), who, on top of being super excited for massive spoilers, is really helping out. Now that someone flats my page, I save about 6 hours per week, which means I can ink more.
What do I plan to with this minimal but highly appreciated additional free time?
Glad you ask, gentlereader! Here is my current to-do list :
1) Finish Patreon stuff and catch up on it.
2) Prepare Namesake book 3 for it's Kickstarter!
3) Make illustrations for the Namesake artbook, once of the rewards of said Kickstarter. Also work on additional rewards.
4) Work on some shorts. I have three shorts I want to do for namesake. Titles and descriptions below. Said shorts would be shared with Patreons as they are made, 10$ Patrons get access to sketch and inks. 5$ Patrons get access to finished pages later on. Non-Patreon folks will be able to buy the finished comics as ebooks.
5) Start working on "Nope" a graphic novel i've been planning.
What about the stories?
So far, Megan and I have 3 Namesake shorts kinda sketched out in our heads.
Girl's Night
- Takes place in the 6 month period where the Crewe Crew is training. Noticing that Emma is growing frustrated with her training, Wendy suggests a "Girl's night" (+ Warrick, since he's more or less stuck around Emma) to blow off steam at the Cheshire Grin. This leads to characters noticing cultural differences between Earthlings and Ozites, some broken tables, and good times.
Reasonable Doubt
- Takes place in the 6 month period where the Crewe Crew is training. As he starts work at Calliope, Ben is a bit startled by some of their practices. Selva and the boys find a strange hut abandoned in storage and decide to fix it up. Fred and Elaine take an important decision.
Adora's story
- This is a bit, at my shame, a story I never got completed, about Adora's past in Oz, and the events the lead to the Twin's birth.